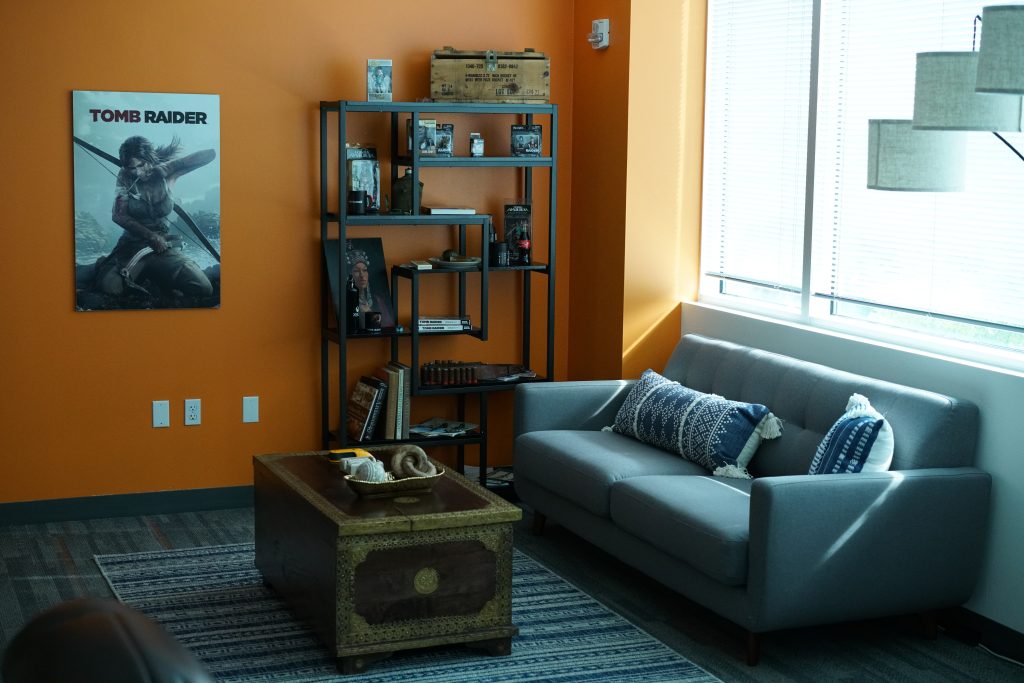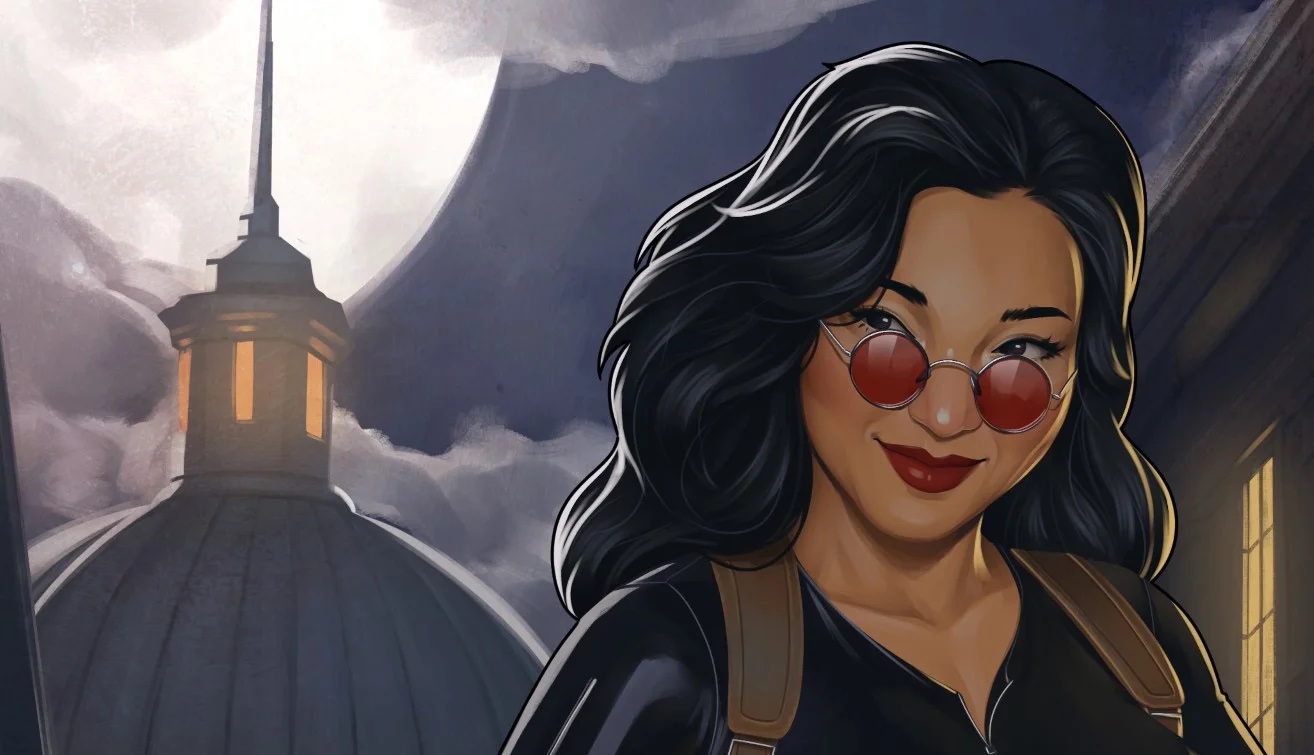 Learn How Crystal Dynamics Teammates Carry Their Heritage for Hispanic Heritage Month
Every year from Sept. 15 – Oct. 15, we observe Hispanic Heritage Month – a time to reflect on and commemorate the enduring legacy of Latin American, Hispanic, and Latino individuals who have made profound impacts across our communities, our workplaces, and the games we create.
Meet some of the Latinx teammates at Crystal, and learn about the ways they carry their Hispanic heritage with them as games industry professionals.
Illustrations by the fabulous David Alejandro Mejía.
---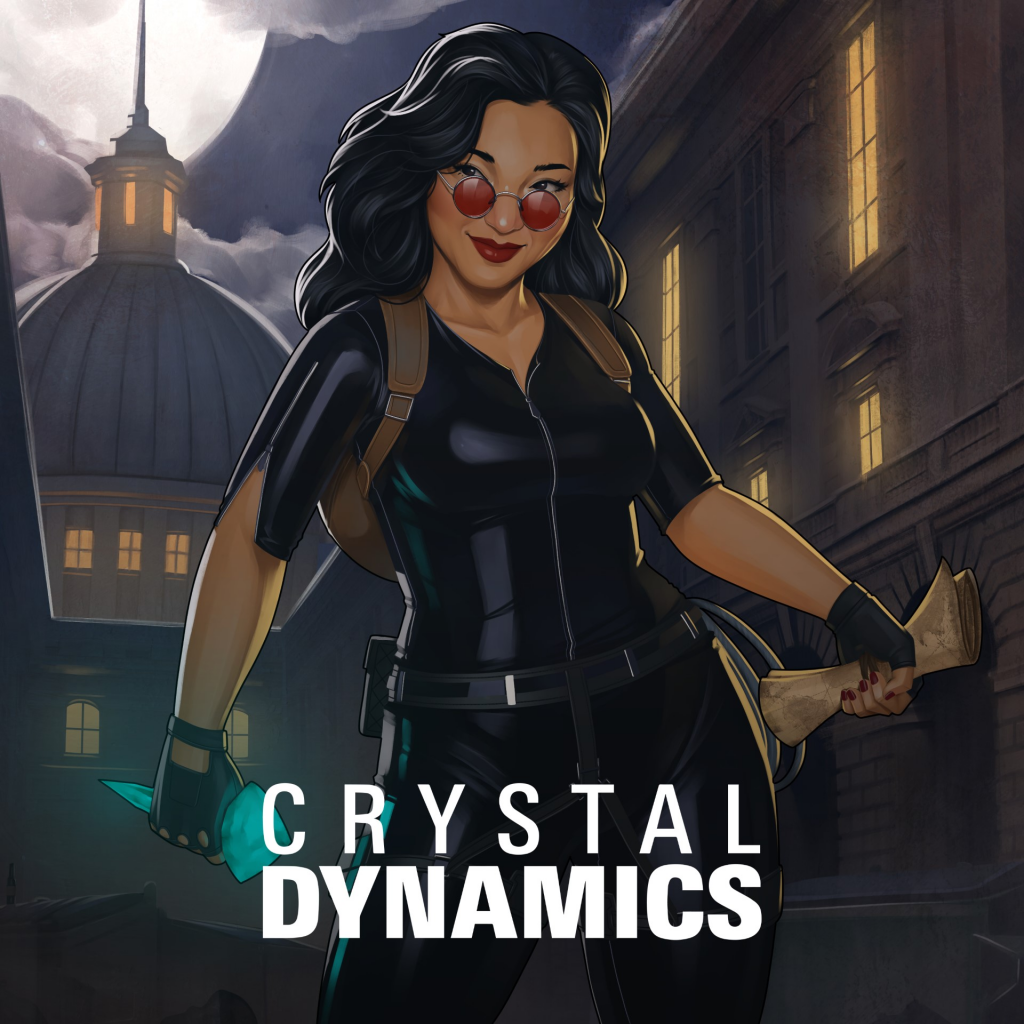 Annette Mercado, Recruiter
Howdy! My name is Annette Mercado. I am a Recruiter at Crystal Dynamics and am based out of my hometown – Austin, Texas. I have been part of this team for a year and half.
I adore video games! Video games have a great way of bringing people together in such a charismatic way. I have been playing games since I was a child, with an Atari 5200 (which we still own!). The games industry has been such a great place to grow my career as a recruiter.
I am so honored to be highlighted for Hispanic Heritage Month at Crystal. Hispanic heritage holds a special place in my heart. It represents the blend of my Mexican-American culture, my traditions, and my values that have been passed down through generations. Embracing my Hispanic heritage is a way of honoring the strength and resilience of my ancestors who navigated challenges with grace and determination. I am my ancestor's dream! My Hispanic heritage has taught me the importance of adaptability, perseverance, and fostering meaningful relationships, which has been vital to growing my career in video games.
---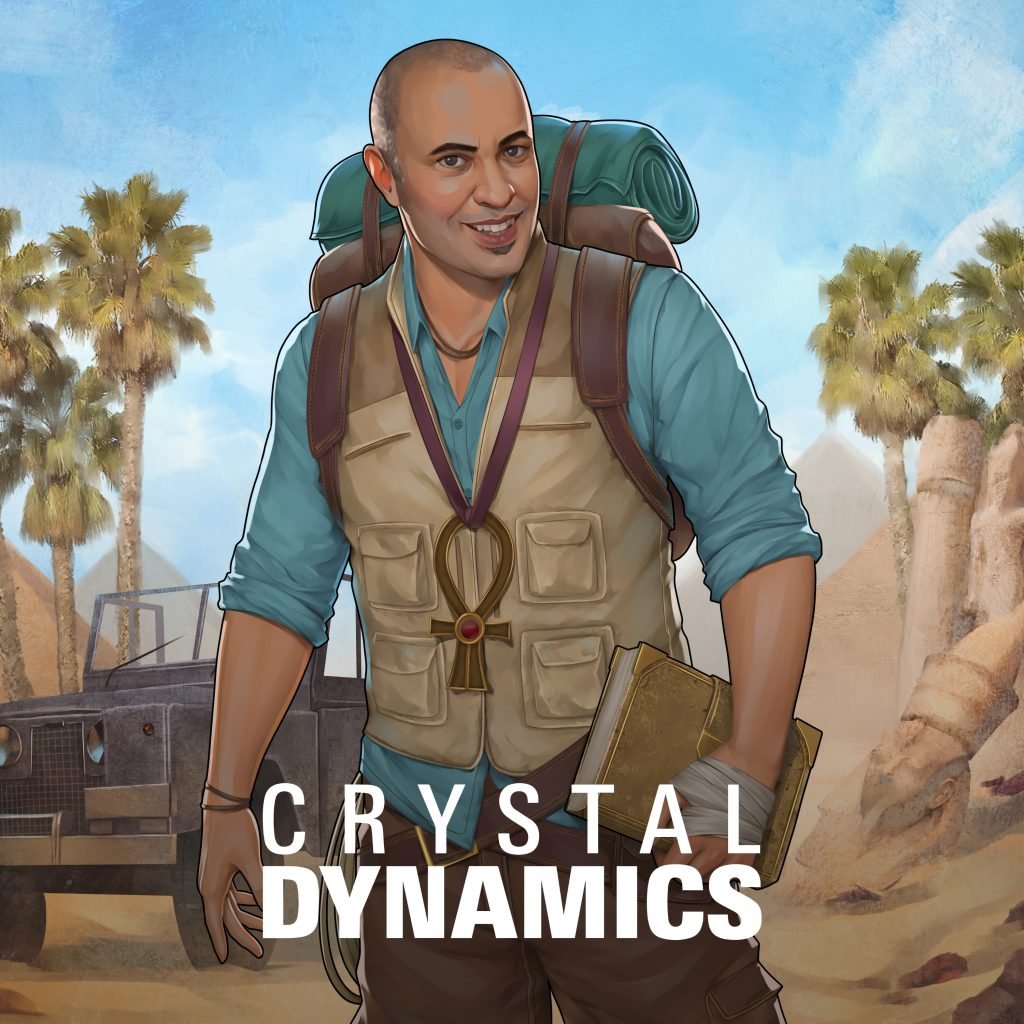 Stephen Perez, Sr. Software Engineer II
I'm Stephen Perez, Senior Software Engineer II and Lead Combat Engineer on the Tomb Raider project at Crystal Dynamics, where I started in 2005.
My generation was the first to have home consoles. I grew up playing Donkey Kong and Super Mario Bros on the Nintendo NES. However, I have always gravitated towards adventure titles, such as Zelda and Land Stalker, which I played on the Sega Genesis. At 15, I knew gaming was what I wanted to do professionally. Declaring a major was easy – Software Engineering – as there were no programs at the time that offered a specialization in engineering for gaming. While pursuing my degree, I found myself playing a lot of Tomb Raider on the PlayStation. Fast forward nearly a decade, and I joined Crystal Dynamics to bring Lara Croft to life.
Perhaps my desire for adventure, whether it's running Spartan Races, training for triathlons, raising three children, and working on the epitome of adventure gaming titles – Tomb Raider – is primal destiny. I spawn from a long lineage of explorers. My father was an adventurer with a passion for flight. (He was an airplane mechanic and Korean War veteran.) His father, a Merchant Marine, explored the world and then immigrated to the United States from Spain with my grandmother, who was born in Puerto Rico.
Being part of a team that builds adventure games is a rewarding career; we are explorers building new worlds to explore and discover. Viscerally exciting and instinctively satisfying, gaming connects me to my ancestors.
---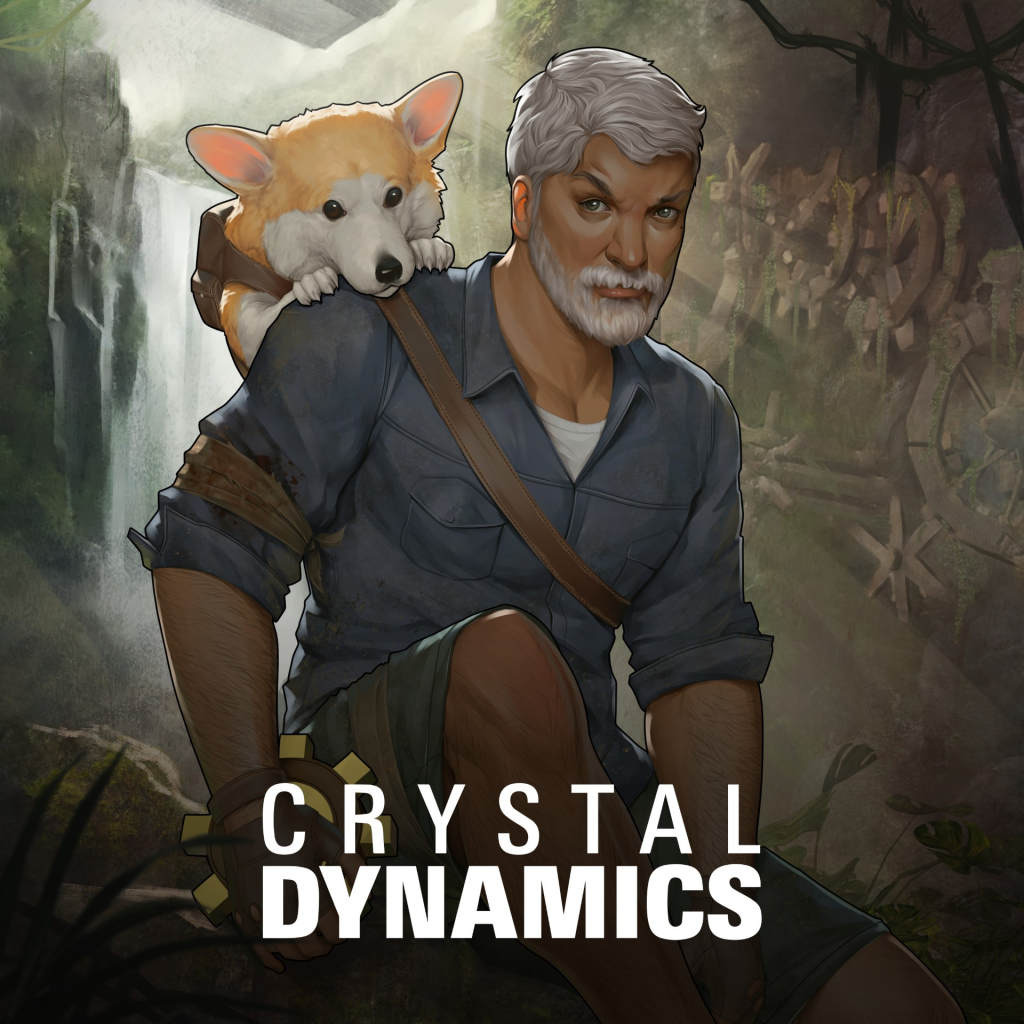 Felix Mendoza, Sr. Lighter
Hello, my name is Felix Mendoza. I've been working as a Senior Lighter for Crystal Dynamics for the last five years. I started my career as a graphic designer, but soon transitioned to 3D design. I pushed 3D logos around for a few years until Rhythm & Hues Studios gave me my first break in the movies industry. From there I slowly made my way to Pixar – where I met my wife.
After several years in the movies industry, my attention turned back to video games and I was able to join Electronic Arts. EA was a great way to learn all about real-time lighting. My wife and I stayed there for nearly 10 years until we left for an amazing opportunity in Japan.
We were in Japan for a 5-year whirlwind adventure where I worked as a Lighting Director for From Software.
Five years was a long time to be away from friends and family. We returned home where we landed in Seattle. I worked for several video game companies until I finally found my current company, Crystal Dynamics. In college we used to stay late huddled up at the computer lab to sneak some computer time in to play, Silicon Graphic Inc.'s: Dogfight. (A multiplayer aerial combat game.) As much fun as that was, it wasn't until Doom came out that the dam was broken for me. Once I figured out how to get that chainsaw – I was hooked!
As I mentioned, I broke into the games industry later in my career with Electronic Arts. When I joined EA, lighting was such a new concept. I wasn't exactly welcomed with open arms by everybody. As a minority I was never really accepted at school, work, or neighborhoods. But slowly I started changing hearts and minds. My work seemed to speak for itself, and soon I was part of the team.
When I first came to this country, fitting in was especially hard. I used to come home crying because the kids were so mean. My mom used to say, "¡Deja que con la sonrisas se gane el corazón de todos!" Which can be loosely translated to: "With a smile, you can change hearts and minds."
Family, food, music, and dancing are at the center of my heritage. Growing up with abuela's cooking, and radio WADO (a Spanish radio station that plays salsa/merengue music) playing on the radio is a treasured memory.
Growing up, my father instilled the virtues of hard work and perseverance. I try to apply that attitude to everything I do. I think my work ethic represents my heritage with the tenacity and fortitude that I put forth every day.
---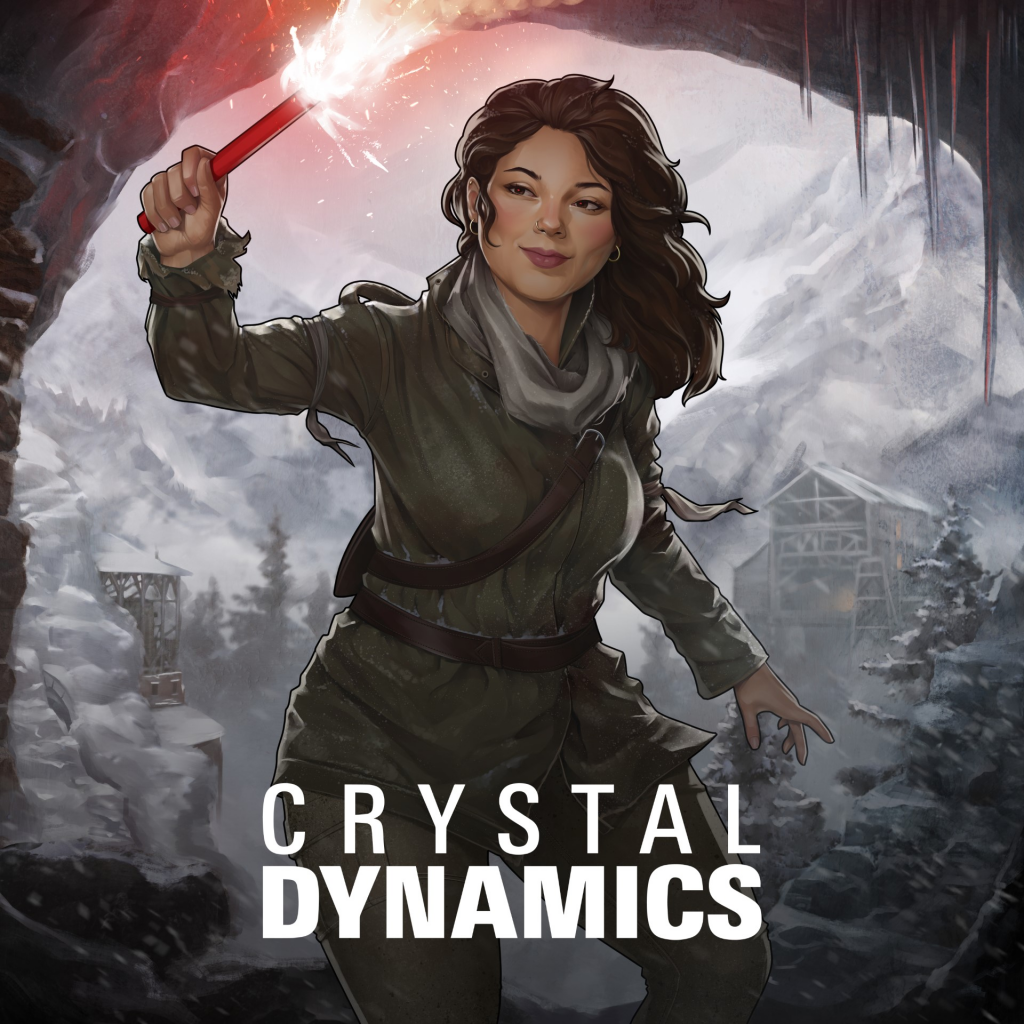 Wendy Salguero, People Experience Generalist
My name is Wendy Salguero, and I am the People Experience Generalist at Crystal Dynamics! I have been with Crystal for 5 years now. Wow, how time flies when you are having fun. 😀
Games have always been part of my life. Growing up, I would spend nights playing Super Mario with my dad and brother. It was our way of spending some quality time together. It is one of the main reasons why Nintendo games have a special space in my heart.
To be honest, I did not know you could make a career in gaming, so I had not planned to work in it. I just ended up in the gaming industry. When I first moved to Northern California, I would do temporary jobs here and there as a receptionist/admin assistant, however my goal was to make my way into HR. In early 2015, I got assigned to my first ever HR job at a Call of Duty studio and fell in love with the industry and have only been working in games since! I love seeing the passion people have for their work and just how different the vibes are in this industry.
I was raised in a Guatemalan immigrant household. We grew up surrounded by family and would travel every year to Guatemala to visit and explore parts of the country. One of my favorite places to go in Guatemala is Antigua, which is where the iconic arch with the volcano background is. It is the first thing you see when you search up Guatemala. Guate has so much culture, history, and color that it is easy to lose yourself in it all. It is what I love the most about it!
Our games at Crystal, especially Tomb Raider, remind me a lot of Guate because you immerse yourself in a different culture and explore various parts of the country and learn about the people. Games have come so far, and it makes me so happy to see how diverse the characters in today's games are! It makes me even more excited and fortunate to be part of this amazing industry with the most talented people there are!