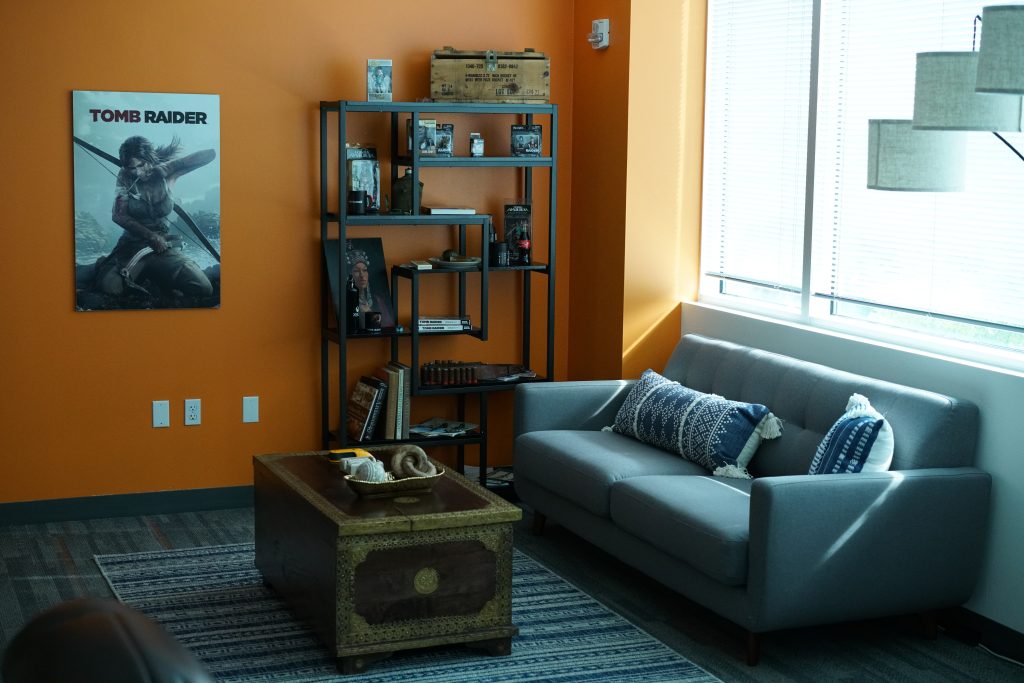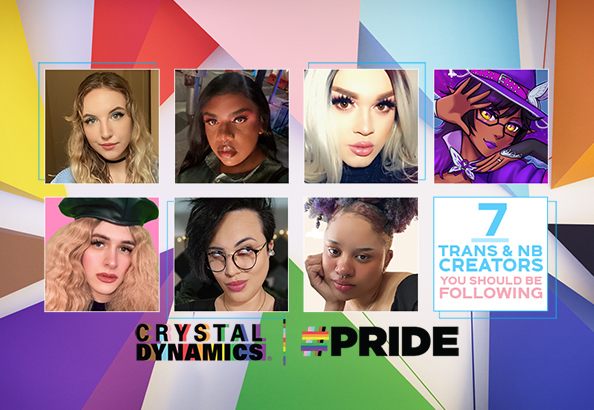 7 Trans & Non-Binary Content Creators You Should Definitely Be Following
---
Happy Pride! We hope that you've all been having a fantastic month to celebrating and uplifting the LGBTQ+ community. As part of our Pride festivities this year, we want to spotlight trans and nonbinary creators in the gaming space who are creating incredible (queer!) content and who are making a huge impact on the LGBTQ+ landscape. We reached out to seven trans and nonbinary content creators and invited them each to open up about a video game that had an impact on them as a queer person.
---
Nicole Bouxne is one of our newest Official Fansite Program members and a longtime Tomb Raider fan. She creates Lara Croft-centric content like renders, which she shares with the larger community. She runs her own, specialty curated Official Tomb Raider Fan Page. Hear from her in her own words:
"Hello, my name is Nicole Bounxe – I'm 25 years old, Brazilian, and have been in love with Tomb Raider for almost 20 years. Lara Croft is the most iconic game character for me and a character I'm inspired by to this day!

"But when we talk about LGBTQIA+ representation, the character that most inspires me as a person and my identity is Tyler Ronan from Tell Me Why, a very well-built and developed trans character. We need trans people to be represented in a sensitive and welcoming way so that people can see that our existences go beyond the social margin that is imposed on us – and this character was introduced in a splendid way here!

"Representation is necessary so that all of us as human beings can be seen and heard and have our voices echoing forever, whether through television, games, music, etc… We still have a lot of work to do, but I believe that we will keep moving forward over time."
---
Tiffany Witcher is a non-binary voice actor and accessibility advocate and has fundraised for more than 75 charities on their Twitch channel, from The Trevor Project to The Lupus Foundation. They're also the creator of Vtubers for Hope which is a 3-day charity event where Vtubers come together to raise money for a cause. They have declared themselves the 'Twitch Charity Witch.'
ChiChi is a cozy variety and social justice advocate streamer. They participate in indie game showcases, and occasionally they discuss social marginalization and identity development on their channels. They work as a social justice advocate for transgender and race-related rights, study psychotherapy, work part-time as a psychotherapist, and cultivate a safe and educational space on Twitch that runs on positivity, accountability, and inclusivity.
Nikatine is a Twitch Ambassador, co-owner of PurpleRolePlay, and founder of Transmission Gaming, one of the largest and oldest communities for trans gamers that offers a safe space to game and feel welcome in gaming. She is a full-time content creator, roleplayer, and author who writes about pop culture and politics.
EspeSymone is a newly appointed Twitch Unity Guild leader, specifically running the Twitch Black Guild and creating events, activations, and opportunities for Black creators on Twitch. She is a drag queen who offers a safe space for Black, queer viewers. They have been performing drag since 2016!
Passion is a part-time content creator and DJ who spends much of her time participating in sponsored partnerships and panels discussing what it's like to be a transgender creator in the always-changing, always-shifting creator landscape. Her specialty is in early 2000s gaming.
Breadwitchery is a gender-fluid streamer with a focus on tabletop RPGs, hosting, and spreading positivity around being openly queer in content creation spaces! She loves streaming with her friends and having long, in-depth conversations about video game characters.
---
We hope that you've been having a fantastic Pride month, and we hope you will continue to support your favorite LGBTQ+ creators after June comes to an end.
And don't forget! We're still raising money for the It Gets Better Project, with a new goal of $7,500 in support of the LGBTQ community! Happy Pride!