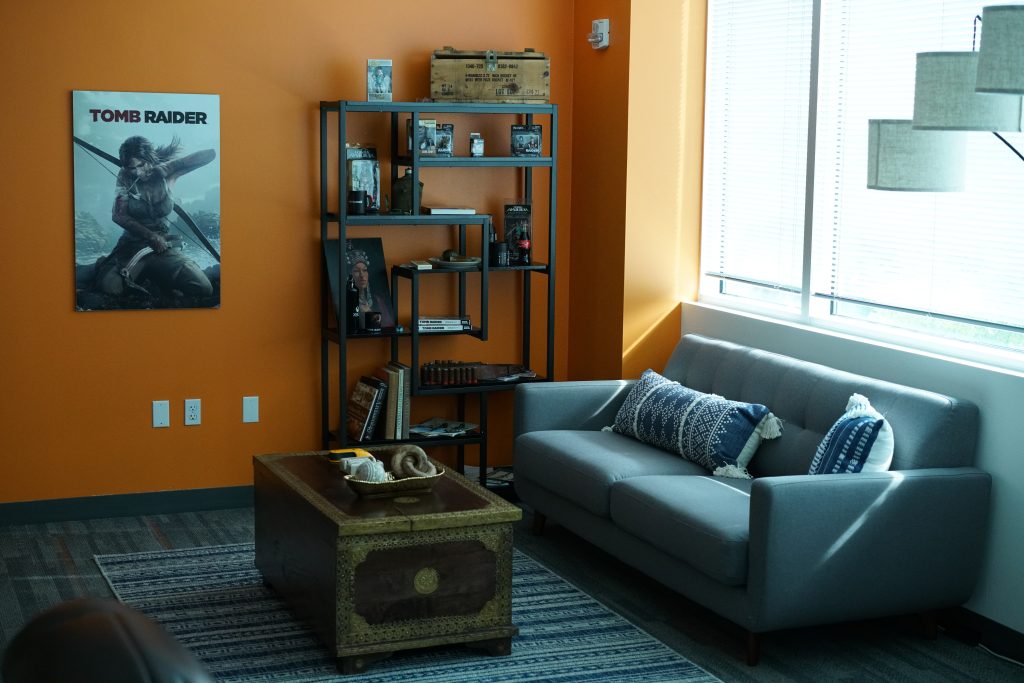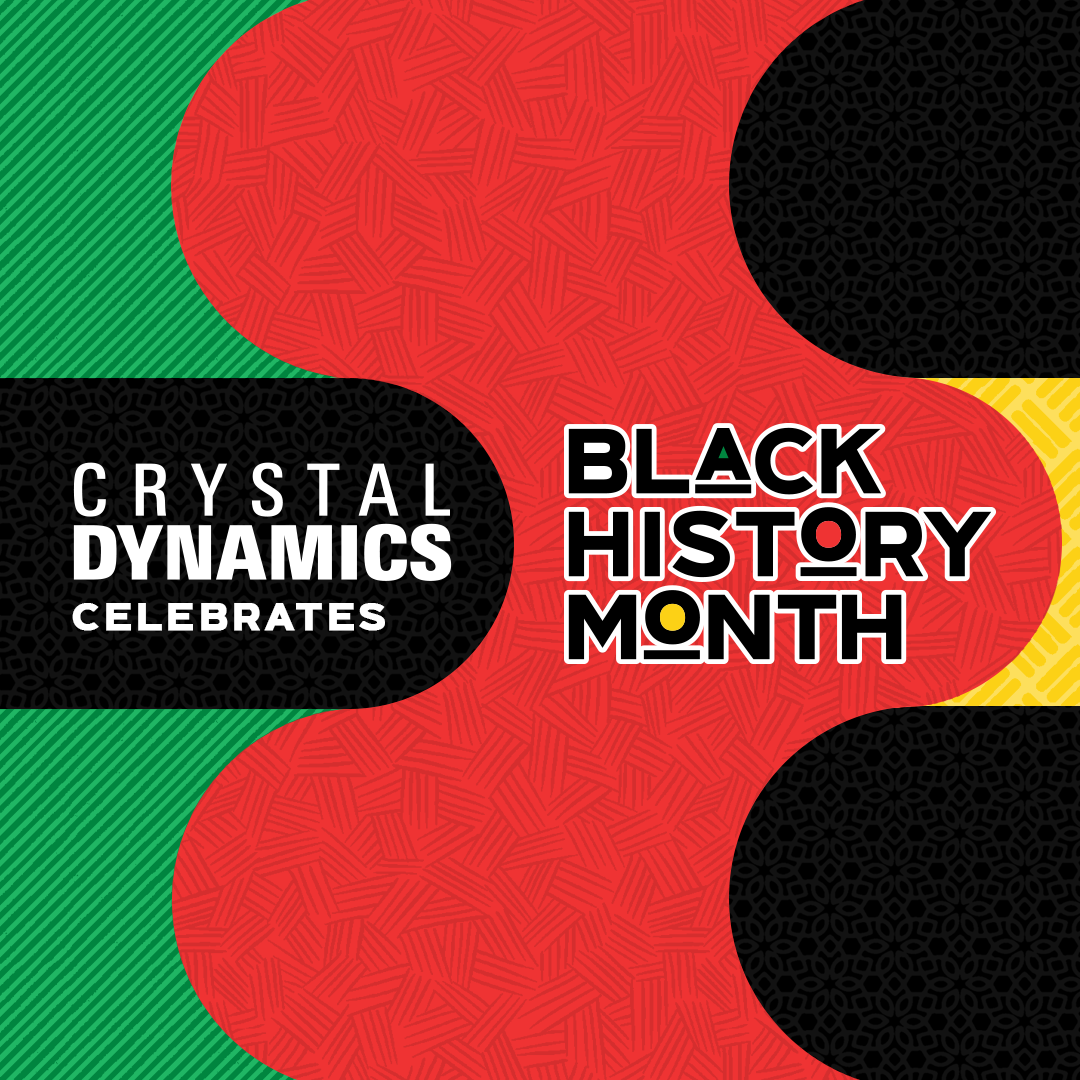 Black Excellence in Gaming: Gerald Lawson & Muriel Tramis
Happy Black History Month! Vanessa here once again – we're halfway through the month with our #28DaysofBlackCosplay showcase and putting the final touches on our Black Joy panel for this week – we hope you're looking forward to it! But first: a little bit of Black History Did You Know…
At Crystal Dynamics we love gaming history, lore, and celebrating those who helped establish our industry. For example, did you know that the inventor of the video-game cartridge was Gerald "Jerry" Lawson?
---
Jerry Lawson was one of the first Black engineers in the video game industry and one of two Black members of the Homebrew Computer Club, which was a group of computer hobbyists including Steve Jobs and Steve Wozniak that had an influential role in the development of microcomputers.
He is most known as the creator of the ROM cartridge, which he and his team at Fairchild Semiconductor created in 1976 for the Fairchild Channel F. While the console itself was not a commercial success, cartridges remained a core component of gaming and updated designs saw mass use with the Atari 2700 in 1977. Lawson left Fairchild in 1980 to start his own company, Videosoft. While Videosoft shut its doors five years later, Jerry had already earned his place as a trailblazer of gaming and continued to consult with video game companies for the rest of his professional career.
Lawson passed away in April 2011 and is honored with a permanent display at the World Video Game Hall of Fame at The Strong National Museum of Play in Rochester. There are also two educational programs named in his honor; the Gerald A. Lawson Academy of the Arts, Mathematics, and Science and the Gerald A. Lawson Fund at the University of Southern California, which supports Black and Indigenous students enrolled in video game-driven careers.
---
While Jerry Lawson was well known for his work on the cartridge and helping create some of the most prolific pieces of hardware in gaming, our next person made her mark through games with rich narratives and a focus on preservation of history and education. On the topic of cartridge-based games, an innovative title released in 1987 called Méwilo was written by her: our second featured professional in gaming Muriel Tramis!
---
Muriel Tramis is considered the first Black woman in gaming and specifically, game design. She took on her first job working on video games at French developer Coktel Vision in 1986, combining her engineering background with literary creativity. Méwilo was an early adventure game focused on the history of Martinique – a French Caribbean territory and her home city.
The topic was one she was passionate about due to her own heritage and the fact that it was a region often omitted from conversation around French history.
In her time and Coktel Vision, Tramis also helped with the development of Freedom: Rebels in the Darkness, which lead to her being promoted to direct additional games such as Geisha, Fascination, Lost in Time, and Urban Runner. Her portfolio spans many genres and themes, from education to horror, to point and click to interactive movies. However, ALL of Tramis' games focused on some aspect of a social narrative, be it history, sexuality, liberation, or education. She stayed with Coktel Vision in her game directing role until 2003, at which point she created and began managing Avantilles, a specialist company in real-time 3D applications for the web.
She made her return to gaming for Méwilo's 30th anniversary and is pleased to see that in the current culture and climate topics like colonization and slavery are not only relevant, but more earnestly explored and discussed. Her work earned an appointment as a Knight of the Legion of Honor-an elite title only given to those who have done a minimum of 20 years of public service or 25 years of professional activity with eminent merits. She is the first woman to be appointed a knight, and the second game designer in history.
---
Here at Crystal, we think it's critical to honor and acknowledge those in Black history who laid the groundwork for the industry we love. Despite the video game crash of 1983, Jerry's cartridge was the foundation that led to the creation of later gen carts, which the NES swiftly adopted in 1985. We saw his influence in gaming through multiple generations-even the Nintendo Switch still uses a style of flash cartridge, whose roots go back still to Jerry's design. Muriel's innovation with educational games and more importantly narrative games left a lasting effect on not just gaming in France, but gaming as a whole. She illustrated beautifully that games can be used as a tool to tell enriching, invigorating, and heartfelt stories, and that they still are one of the most prominent teaching tools on hand.
I hope that you found this Black Excellence lesson handy and interesting, and that you continue to enjoy everything we have to offer for the month! We have plenty more cosplays to come, a blog from #28DaysofBlackCosplay creator Chaka Cumberbatch herself, and the panel going through what it means to be Black Excellence and Joy later today!
References: